Rustic interior design is captivating and gives the home cozy atmosphere. With woodworking, rustic style is almost the central point when designing different projects so if you are a fan of rustic style, you are surely a woodworking enthusiast – there's not one without the other!
Rustic woodworking projects and furniture are characterized by a very natural look. There are no machine-polished surfaces or imitations, it's all natural wood. All these furniture items need is a slight layer of finishing and that's about it. The surface can sometimes also have a slightly weathered look, just to add a hint of vintage. No matter the finishing touches, all rustic furniture items and decor elements have one thing in common: a sense of warmth and cozyness.
If you love organix textures, natural wood look and environment friendly lifestyle, then rustic woodworking is a niche for you! From this list you will find 19 absolutely gorgeous examples of fine rustic woodworking. Who knows, maybe these inspire you to make a rustic desk or a cabinet yourself. Check out these magnificent furniture items that have the delicate vintage look and connect the home to its' roots in a classy, stylish way.
1. Dining Room Table with Timber Creek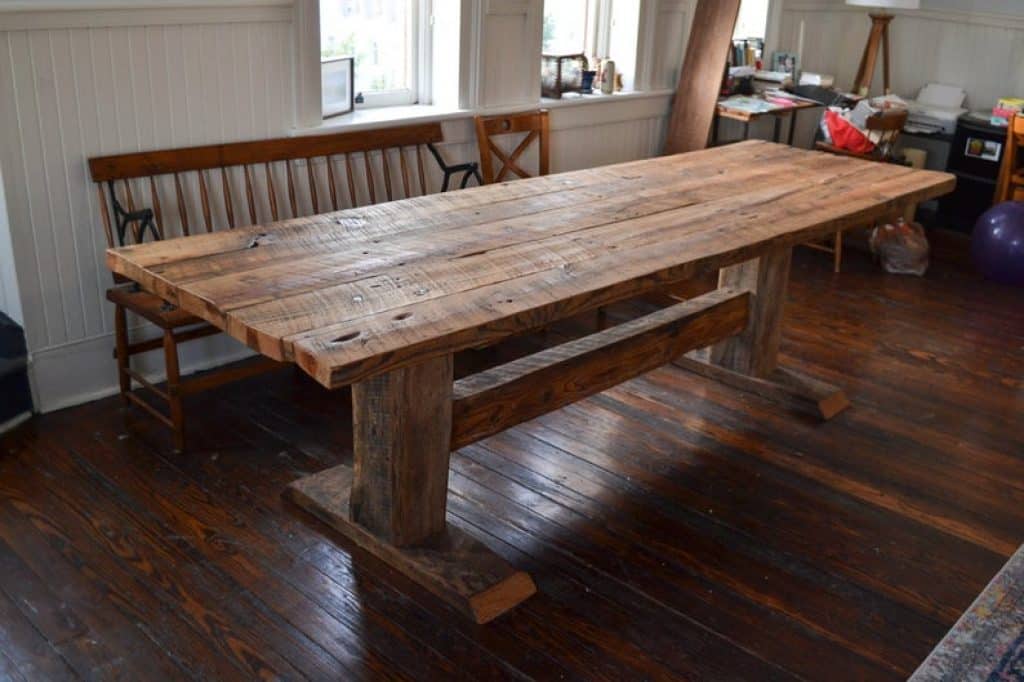 It doesn't get any more authentic than this. The beautiful timber creek dining room set with a table and matching chairs and benches is the perfect addition to any rustic farmhouse dining room. Unique chair covers contribute to the overall cozy feel.
2. Cottage Bedroom with Branch Framed Bed
This bed is a fine example of vintage cottage style. The bed resemblances a tree with the branches reaching towards the sky. Romantic and natural – you'll feel connected to the nature every time you rest in this beautiful bed.
3. Simple Kitchen Table Set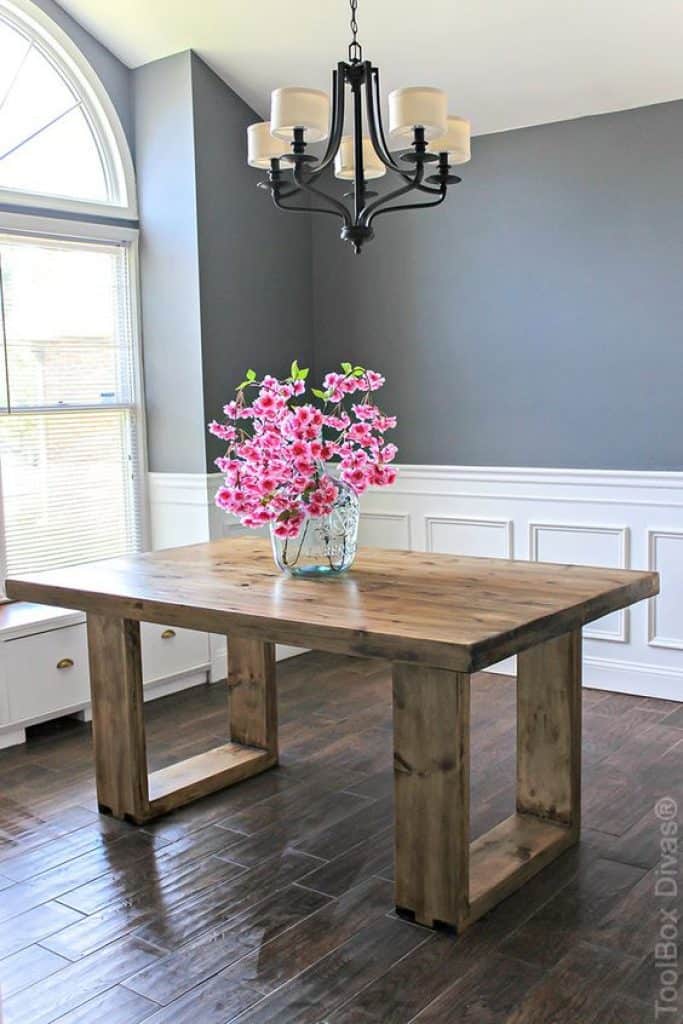 One of the important characteristics that sets rustic style aside from other interior niches is the simplicity. This kitchen table set showcases that amazingly. Featuring a minimalistic table, comfy kitchen chairs and a bench, this table looks clean-cut, cozy and suitable for any home.
4. Flamboyant Table with Extra Storaging Space
This table does not showcase just the beauty natural wood texture has but features also compact design that hides in itself extra storaging space. Complimented with iron fastenings, the table looks a bit like a treasure chest. Well, it definitely is a true treasure for any home!
5. Elegant Farmhouse Style Table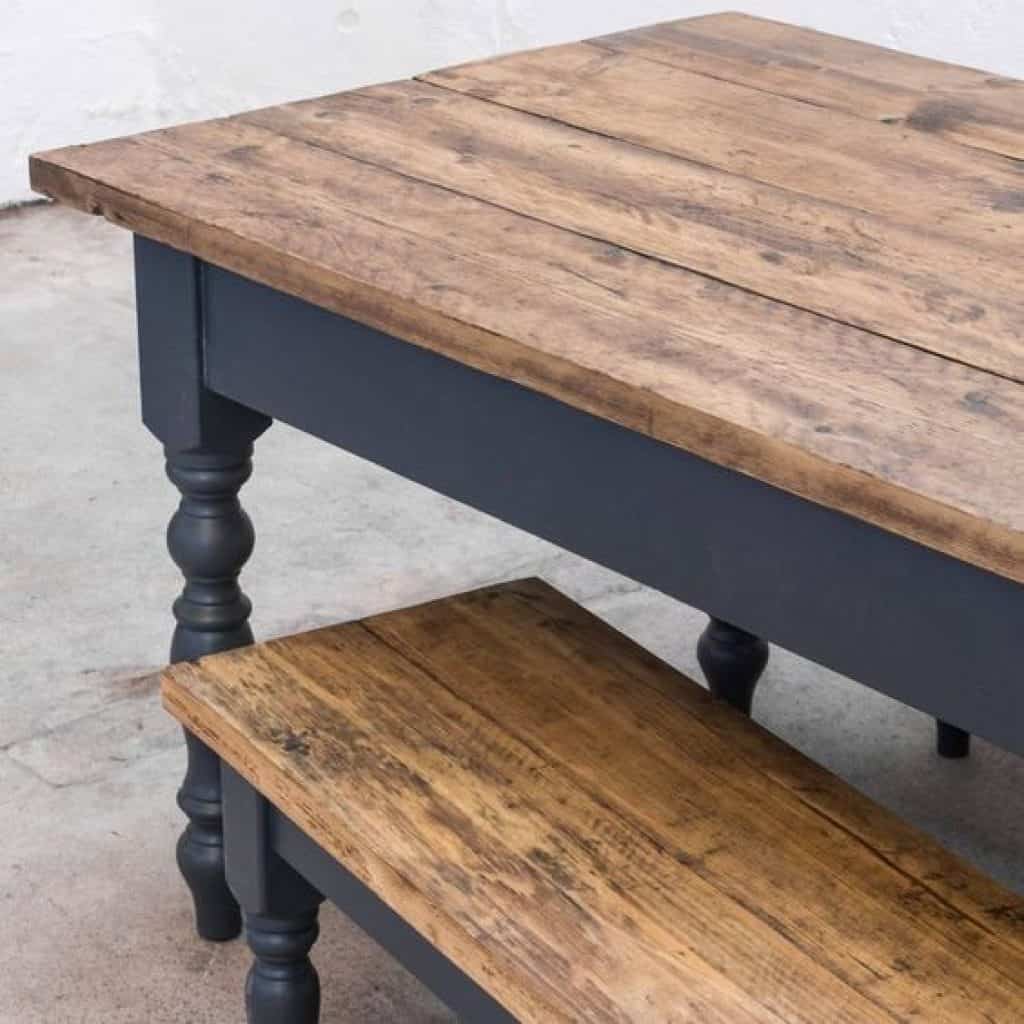 Yet another example of an elegant rustic table design, this set is made of lighter wood and as per usual you can see the natural wood texture. Featuring a set of chairs and a large bench, the set is a must-have for any farmhouse.
6. Awesome Rustic Bookcase
Another notable aspect that's common for rustic furniture is the x-leg support element. That is prominently featured in this bookcase style. Delicate dark wood texture and open backside give the design a slightly modern feel without losing the vintage look.
7. Authentic Wooden Cabinet with Spanish style handle pulls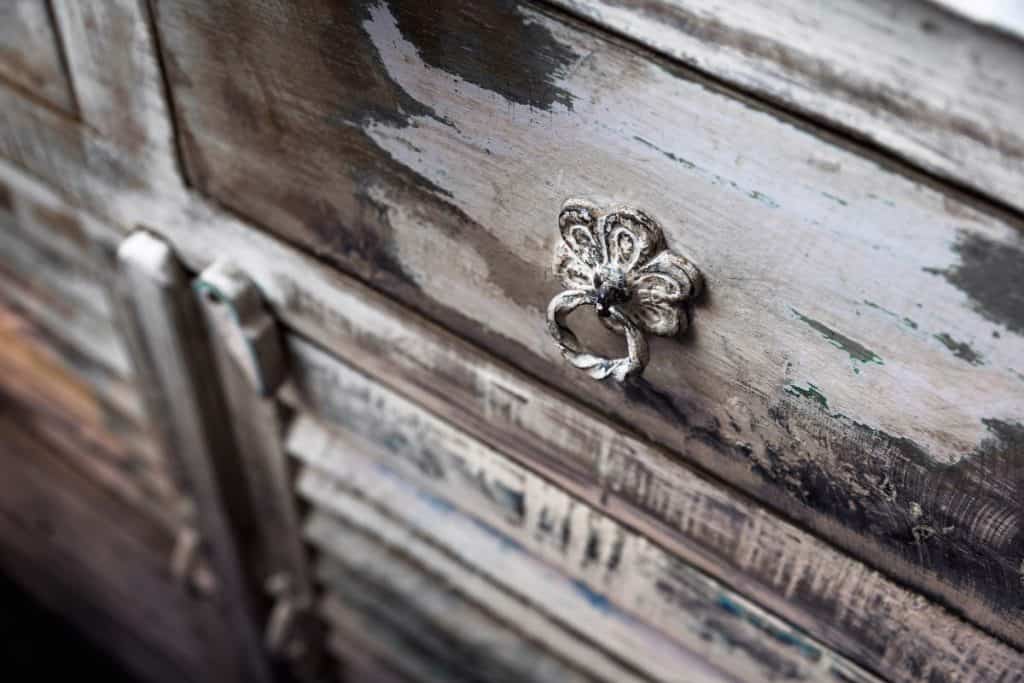 A cabinet doesn't get any more rustic than this. The weathered look and interesting accents in the texture, delicate carvings and Spanish style handle pulls make this cabinet style a real classic. This is exactly what you'd imagine when thinking of a good old rustic cabinet!
8. Western Plains Barnwood Bunk Bed
This lovely bunk bed is a part of Utah's custom-made wood products manufacturer Bradley's Rustic Furniture collection. These custom bunk beds with distressed pine trimmings and rails are not only durable but absolutely gorgeous. What's even better is that you can choose the colors you wish and the bunk bed will be created exactly according to your wishes.
9. Stylish Classic Adirondack Chairs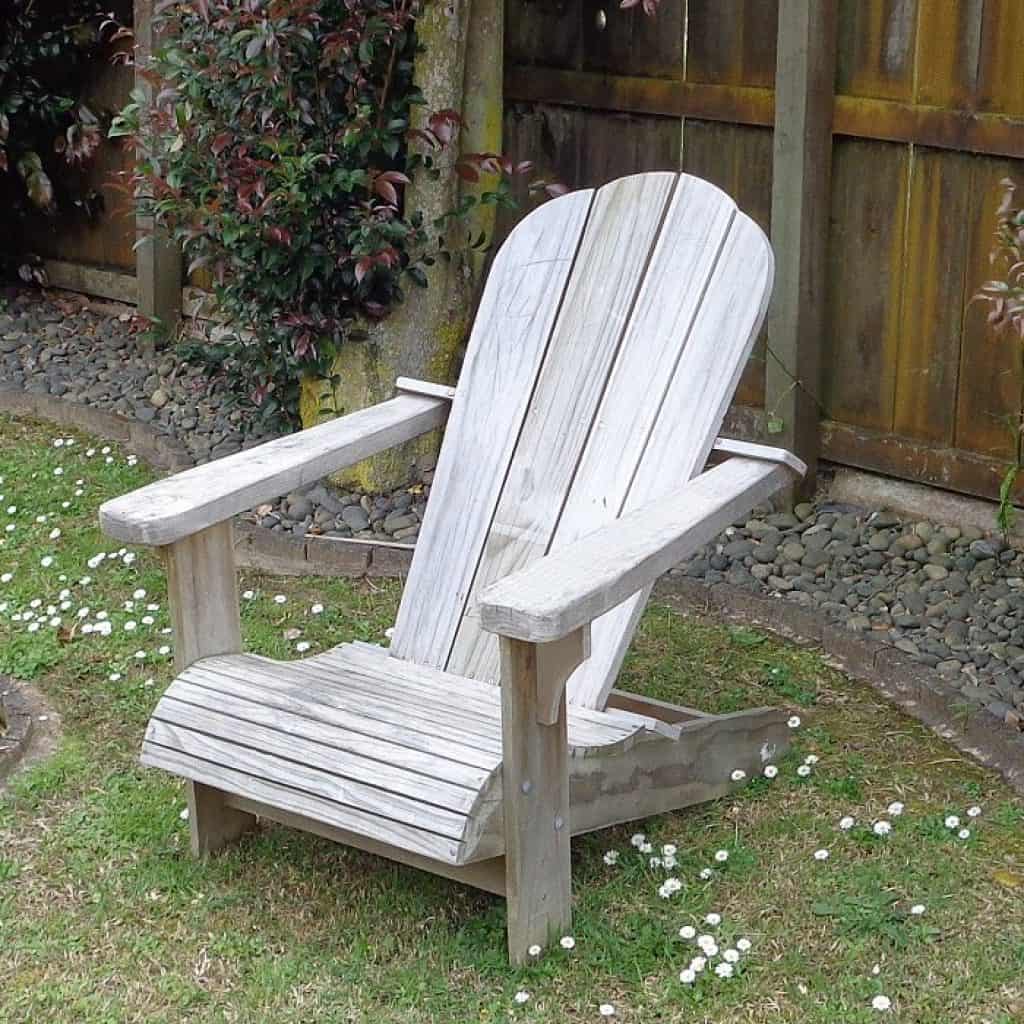 These comfy Adirondacks are made by Coy Hill who shares his works through the blog called Country Captures. The interesting coloring on these chairs is made with flame finishing. Burnt look and classic design – these are the kind of Adirondack chairs you wish you had in your garden.
10. Quirky Outdoor Table Set
This design is nothing close to ordinary. Featuring an interesting glass table top and tree branch-like table leg, this outdoorsy table set looks simply brilliant. Quirky benches compliment the set, adding a comfy seating area to the backyard.
11. Belham Living Avondale Rocking Chair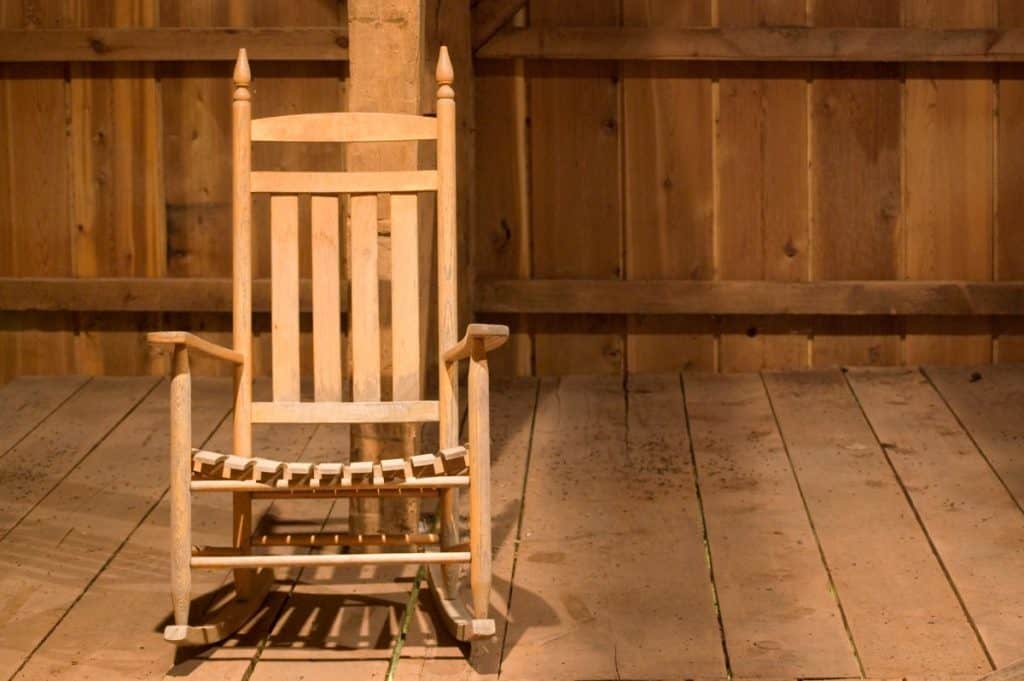 A stylish rocking chair, belonging to the Belham Living outdoor collection, is made of durable acacia and has a warm finish which contributes to its' natural look. You can bet every rustic farmhouse has one rocking chair like this on their front porch!
12. Rustic Office Desk
The beauty here lies in the detail carvings that decorate the table legs. Spiral design and strong construction ensure this table is an investment for years. If you have a home office, this is the perfect addition to your office space!
13. Large Office Cabinet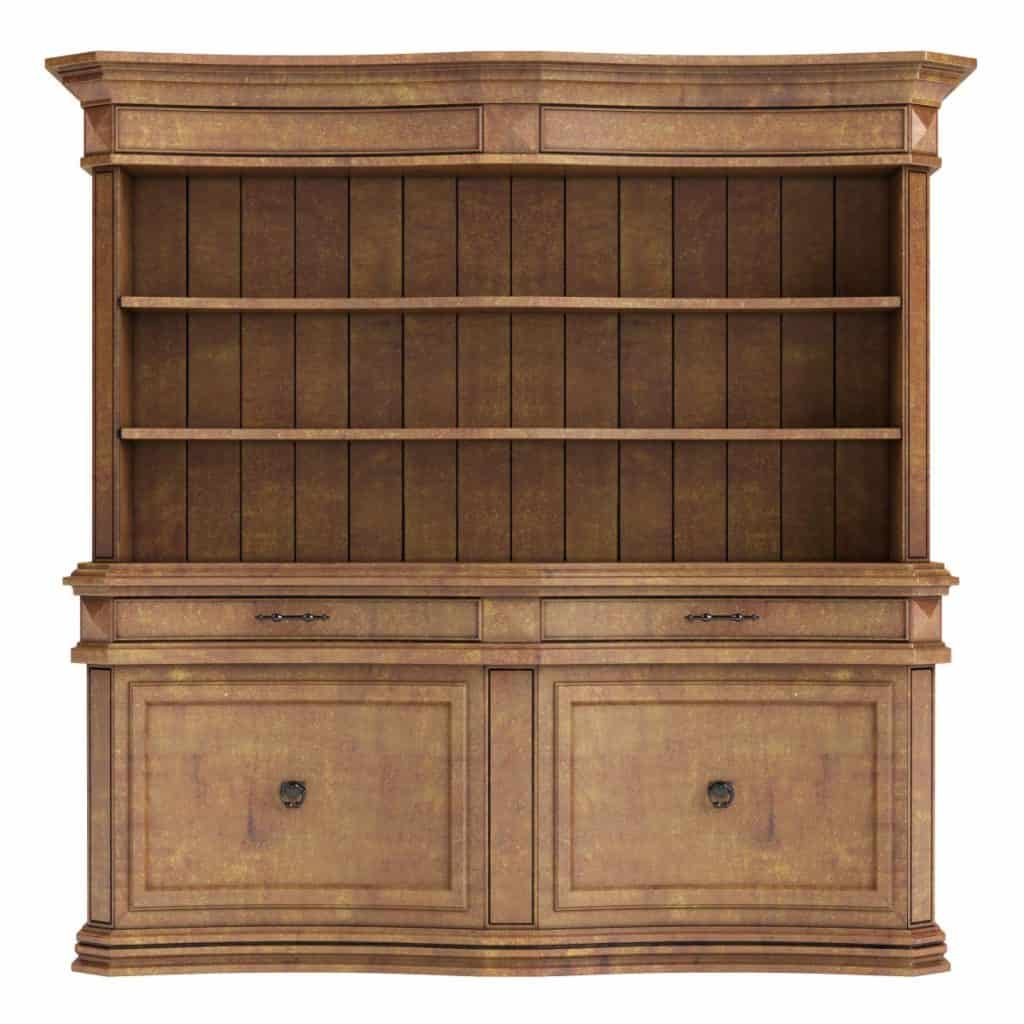 Continuing with furniture pieces that suit well to the office, this large cabinet has a dark finishing which gives the perfect timeless look. Additionally, the cabinet is complimented by classic hardware and delicate carvings that look chic and elegant.
14. White Small Office Desk
Rustic furniture doesn't always have to be dark or brown – it can also have light coloring. However, you can still see the wood texture and a slightly distressed look that is complimented by small carvings. As a whole the result is classy and stylish.
15. Carved Espresso Wooden Desk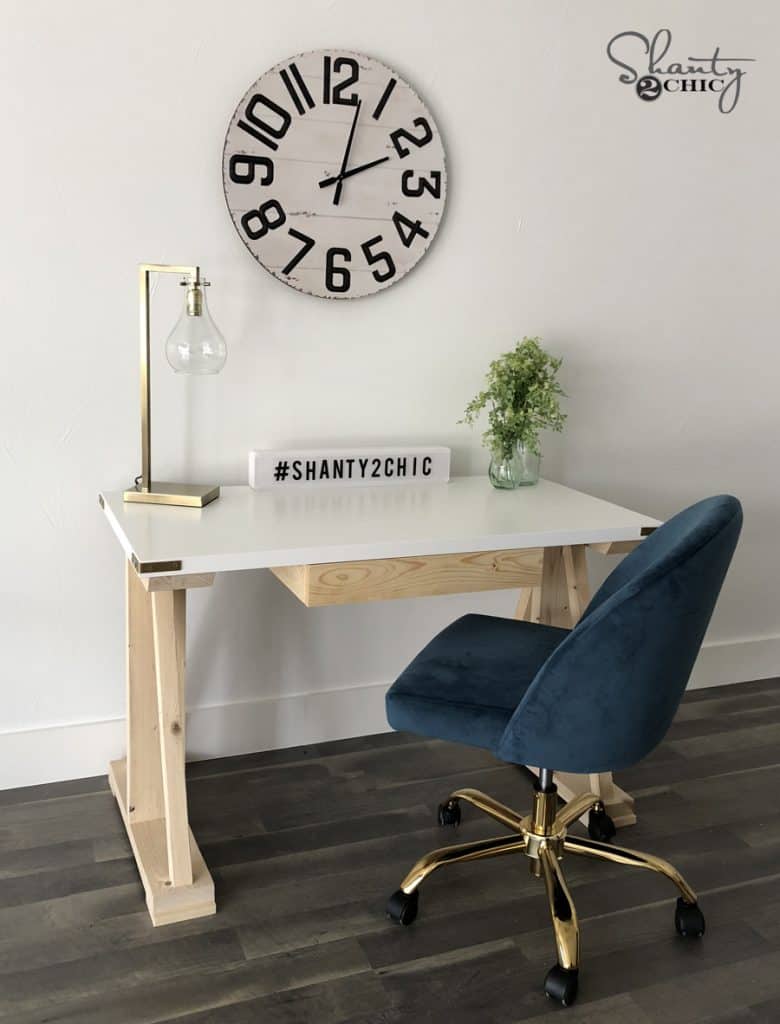 Source: shanty-2-chic.com
This desk takes us back to the roots – classic color, vintage hardware and delicate Rococo style table legs. The combination looks royal and suits perfectly for professionals who value quality and timeless beauty.
16. Entryway Bench with Storaging
Hallway is one of the most visited areas around the house so naturally, one would like to have a stylish and cozy entryway. That's why this entryway bench was created – timeless wooden color, x-leg details and a very simple straightforward design make the bench look great. Moreover, it has storaging units so it's not just beautiful, it's practical as well.
17. Classic Entryway Bench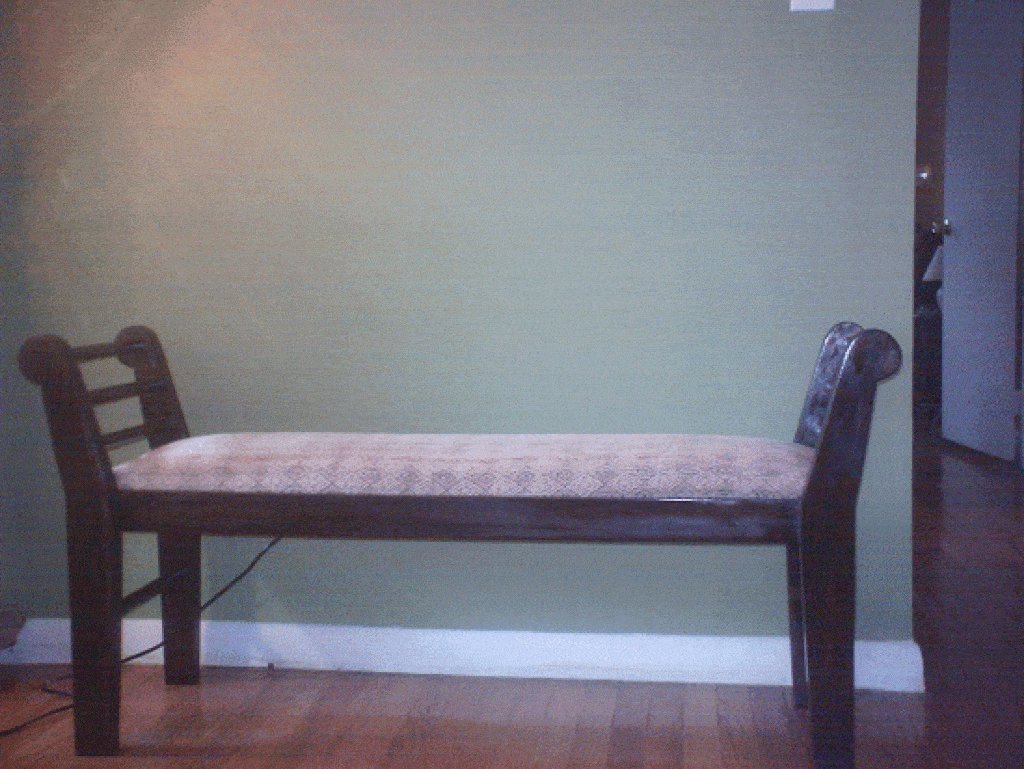 As entryway benches are such central furniture pieces at ones' home, we are showcasing another beautiful rustic design. Similarly to the previous one, this has also storaging units and lovely vintage color. The bench top is covered with soft leather padding to make the sitting experience a bit comfier.
18. Carpenter's Workbench / Kitchen Island
A workbench is truly multifunctional, so is this one that is actually a workbench but suits well to the kitchen to serve the purpose of a kitchen island. Vintage distressed look is cool and cozy while the large storaging space is practical and useful for any kitchen.
19. Rustic Coffee Table with Storaging Units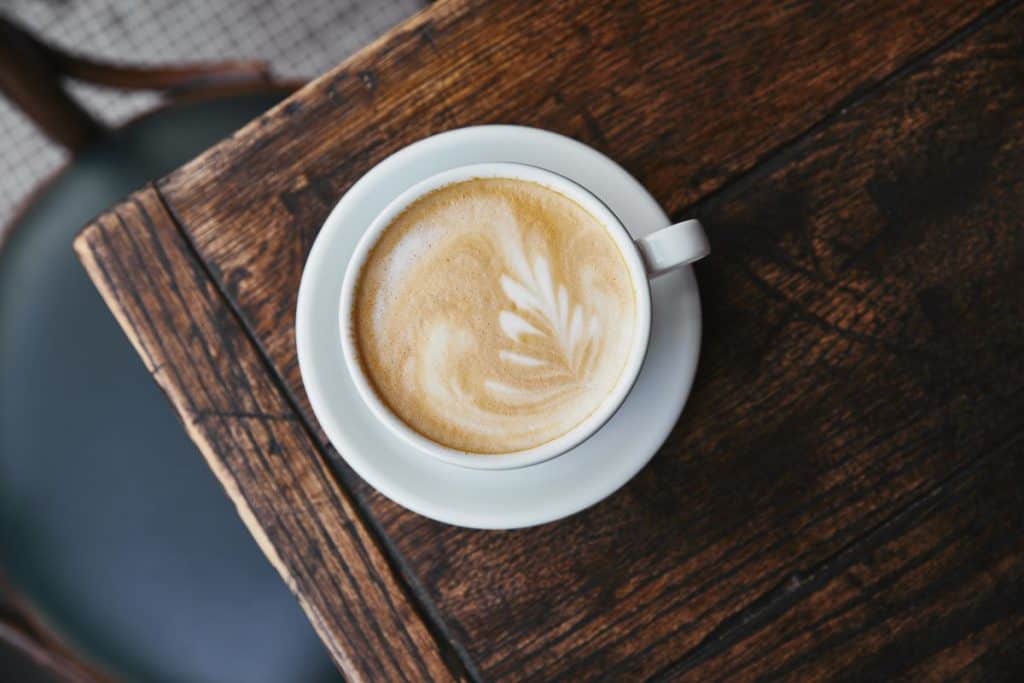 One coffee table can't get any more practical than this. Though it looks beautiful thanks to the natural texture, the real asset here is the storaging space. The coffee table can be used for a laptop station and has drawers where you can store anything necessary.