Step 5. Fit the footrests

And finally…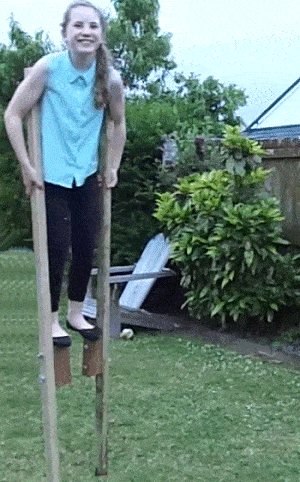 line the holes in the footrests with the holes in the legs and push the bolts through the holes.
The bolt should be long enough to go through a footrest, a leg, and still have enough sticking out to take a washer and nut. See the drawing below for an approximate length.
Once through, place a washer on each bolt followed by a wing nut.
Tighten the wing nuts by hand, and then the stilts are ready to use.