Easy step-by-step picture laden instructions – Just follow along
By Les Kenny
This style of bench has been around for yonks.
This is my version of it. I have authored another (cheaper-to-make) version here.
I hope you find these plans useful and easy to understand, if so – please share. I appreciate feedback (end of page).
First up are the plans followed by step-by-step instructions with heaps of pictures to help you build this two seater bench with a center table.
Front elevation plan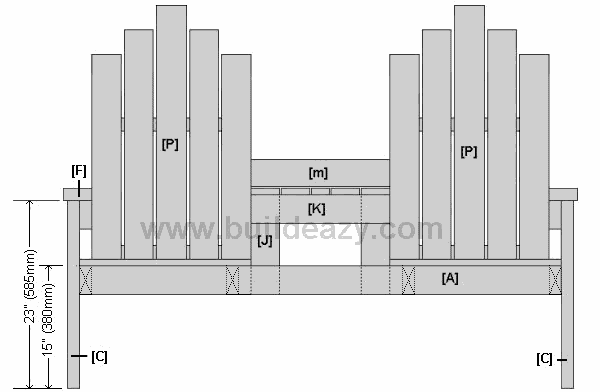 Side elevation plan