Hinge the lid
Step 9: Hinge the lid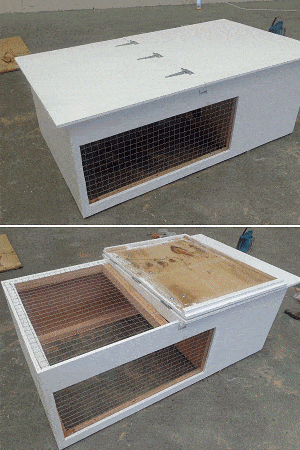 Place lid part 1 and lid part 2 in position on top of the boxRough grade timber..
Join them with T-hinges positioned as shown in the picture.
Note: Use screws with nuts to secure the hinges to the plywoodA piece of wood made of three or more layers of wood veneer laminated together with glue. on lid part 1.
As the plywood is only 1/2″ (13mm) thick, the nuts will help ensure that the screws will not pull out.