Hinge the lid
Step 9: Hinge the lid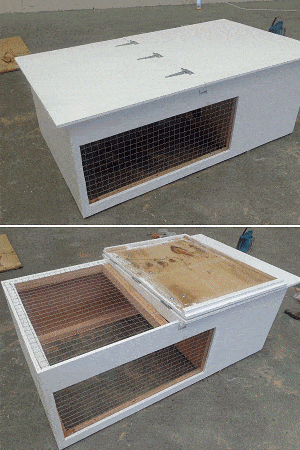 Place lid part 1 and lid part 2 in position on top of the box.
Join them with T-hinges positioned as shown in the picture.
Note: Use screws with nuts to secure the hinges to the plywood on lid part 1.
As the plywood is only 1/2″ (13mm) thick, the nuts will help ensure that the screws will not pull out.