Prepare the box for the lid
Step 6: Prepare the box for the lid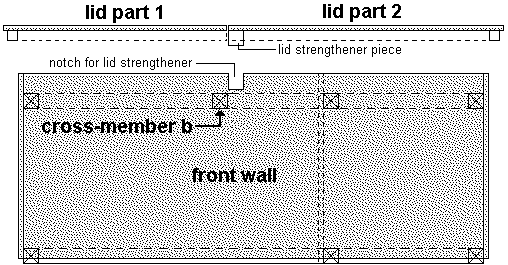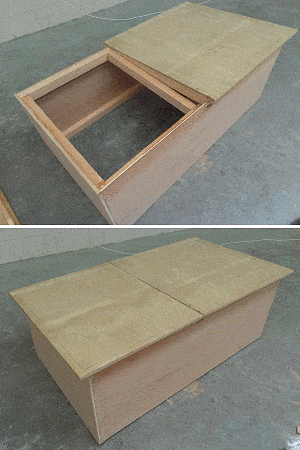 Cut a notch in the plywood at the top of the front wall to take the lid strengthener piece.
Sit lid part 2 in position on top of the box in order to mark where to cut the notch.
When the notch is cut, sit lid part 2 in place.
Out of 2×2 (50mm x 50mm) stock, add a cross-member (b) to the top frame. Refer to the plan drawing at the top for position. It will go next to the lid strengthener piece (when lid part 2 is in place).
Then place lid part 1 in position to see how it plays out. All being well, paint the lid.
Note: Do a good paint job on the lid with a good quality paint to help protect it against the weather.
Even though the plywood used is suitable for outdoors, weather extremes can still cause it to wrap somewhat. A good covering of paint on the outside of the hutch will give far greater protection.
Reader Interactions