Align the upper and lower frames
Step 10: Align the lower frame
Lift up the lower frame (in upside-down mode) and place it carefully on top of the spacer blocks.
Ft and inch version: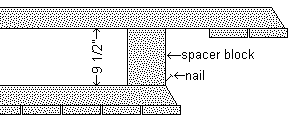 Metric version: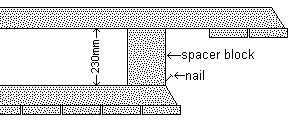 All the spokes of the lower frame should be directly above the spokes of the upper frame.
Don't forget, the whole thing is upside down at this stage. That is why the upper frame is lower, and the lower frame is upper.
Ensure that the lower frame overhangs the spacer blocks evenly all the way around.
Now you are ready to fix the legs in place.