Step 13. Add the 'police call box' sign
You will need a 'police call box' sign. Having a sign-writer do this for you is as good a way as any of getting it done, unless you are able to do it yourself.
On a piece of acrylic sheet approximately 3 or 4 mm (1/8″ to 3/16″) thick have the sign prepared. Take that information below to the sign writer. You will need four signs.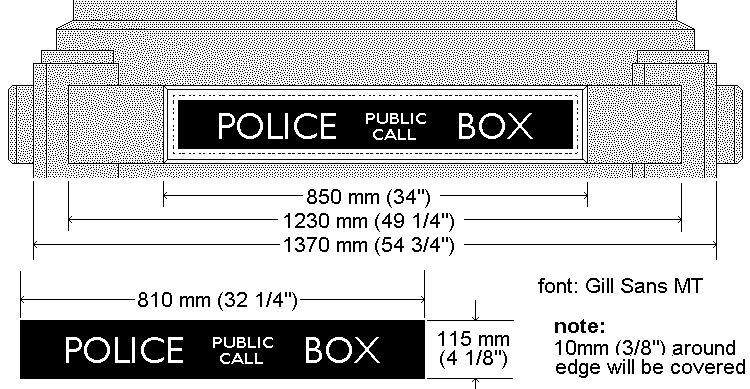 The trim around the sign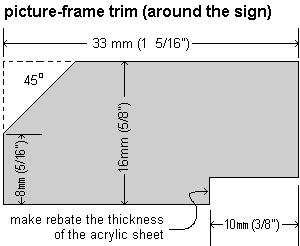 Make and prepare 8 metres (28 ft) of trim to go around the 'police call box' sign. Shape according to the drawing.
Once they are shaped, on a flat work surface, cut to make a picture frame around each sign. Paint them.
Then fix the sign and surrounding trim (picture frames) in place on the sign holder pieces [E]