Step 11: Making and fitting the front legs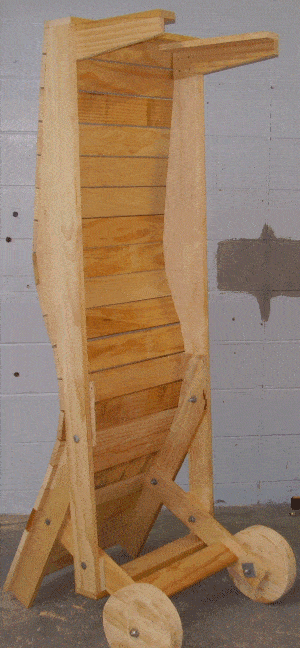 Cut the front and side legs as shown in the drawing below. You will need two front leg pieces E and two side leg pieces F. (Note that the picture below only shows one pair).
Screw pieces E to pieces F.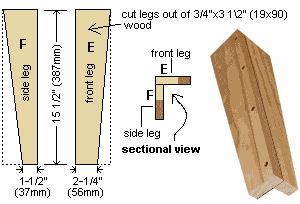 Once the two legs are made, it is just simply a matter of tilting the lounge on its end and screwing the legs in place from underneath.
Done!