Identifying the parts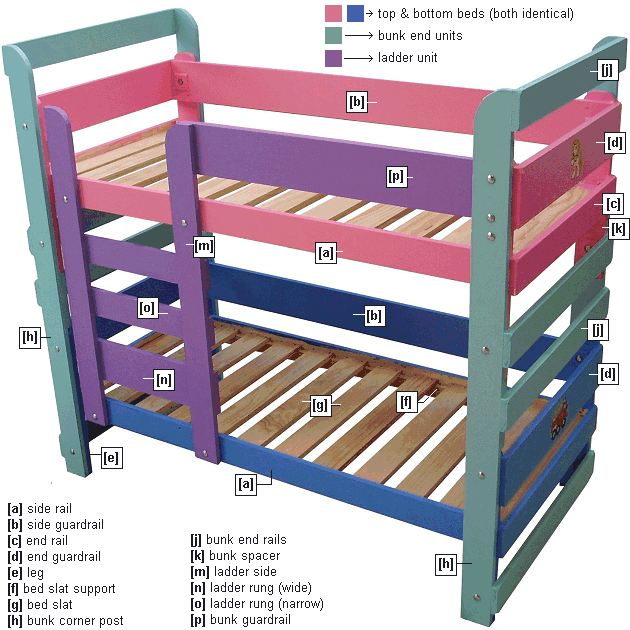 The bunk set comprises of five individual sections – which are two single kids beds, two bunk ends, and a ladder.
Once the sections are made, they can be easily bolted together (assembled) to make the complete bunk set (one bed on top of the other).
The bunks can just as easily be disassembled, should you wish to revert back to two single beds or even one.