Step 10 continued… Assembling the walls, floors, and doors
The pictures below continue showing the order of assembly.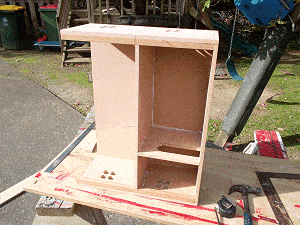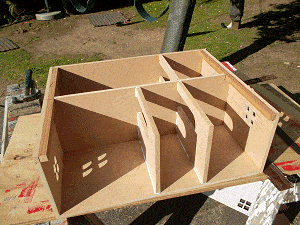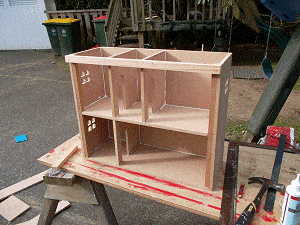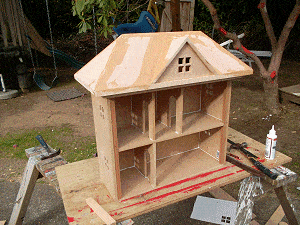 Picture 1 below: Putting hinges on the doors and trying them for size.
Picture 2 below: The doors taken off so the window holes can be made. Window placement is a personal preference. Refer to step 6 for details on how to make the holes.