Introduction
Description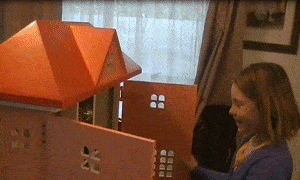 This dollhouse has five rooms including the hall. It has a spiral staircase running from the lounge room into the hall on the top floor.
The unit is wide and narrow and is covered with a 45° hip roof that can be removed. The roof has a dormer in front, also with a 45° pitch.
Two opening doors span the front of the building. The full-size doors and the lift-off roof make the dollhouse easy to access and use.
Part identification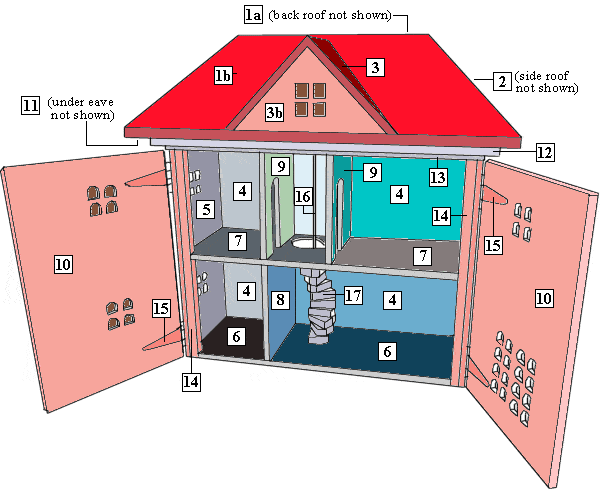 [1a]
 Back roof
[1b]
 Front roof
[2]
 Side roof
[3]
 Dormer roof
[3b]
 Dormer front wall
[4]
 Back wall
[5]
 Side wall
[6]
 Bottom floor
[7]
 Top floor
[8]
 Lower internal wall
[9] Upper internal wall
[10] Door (front wall)
[11] Eave soffit
[12] Frieze board
[13] Front wall beam
[14] Side vertical strip
[15] Hinge
16] Staircase pole
[17] Step