Introduction, getting started
Introduction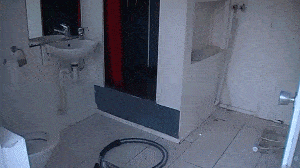 The bathroom/laundry downstairs was in dire need of a do-over. The floor area was 8ft x 8 1/2ft (2400mm x 2550mm). It contained a sink, washing machine, toilet and shower unit – all the worse for wear.
There was no simple way it could be tarted up. It was all or nothing.
So out with all the old – including the wall and ceiling lining, and the floor tiles – and in with the new.
This article is a general overview of the process of re-doing a bathroom/laundry. Although there are no specifics regarding material types, dimensions, or in depth explanations about anything specific, it's meant to showcase the order of things: i.e., what needs doing when, and where. It might also be useful in helping you make up your mind whether you want to tackle such a project in the first place. And, if so, how much you might be able to do yourself, and how much would need to be undertaken by a professional, such as a plumber, electrician, tiler, plasterer, painter etc.
Basically, this is a summary of how we went about our bathroom do-over.
Stage 1. Get the plumbing and the electricity disconnected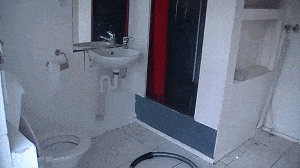 The first thing was to get the necessary plumbing (water) and power disconnected to allow a safe 'wrecking area'.
We didn't really want to damage a water pipe and flood the place out or accidentally come into contact with a live electrical wire.
Reader Interactions