Step 8. See if it works
While on the ground, test the folding motion to ensure that the mechanism works as is intended.
When you fold the frame to seat mode with the top of the horizontalParallel to the horizon, flat, level. seat members [e], [f], and [h] all flushBeing even with., check that the bottom of the tabletop rail [g] is at least flush (vertically) with the top of the back leg [c]. It doesn't matter if it protrudes a little bit past.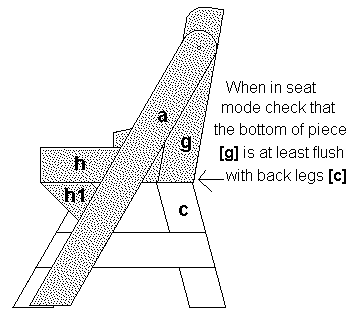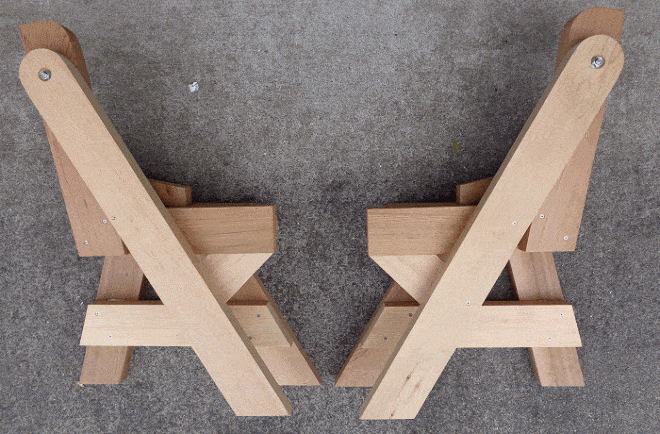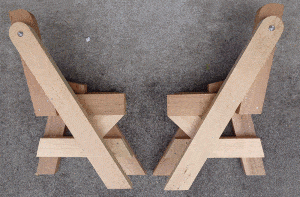 Reader Interactions