Step 13. Add the backrest

stop

The part of the plywood wall panels that overlaps the door and window frame, and protrudes into the door or window area and covers any gaps between the door/window and the surrounding frame. It acts as a stop for the door and also stops the rain getting in.
With the unit still on it's knees (so as to speak), and the clamps still holding everything in place, now is the time to fixTo secure with nails or screws. the backrest stops.
Fix one to each rear leg (c) up against the side of the tabletop (currently clamped in seat mode).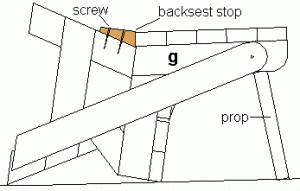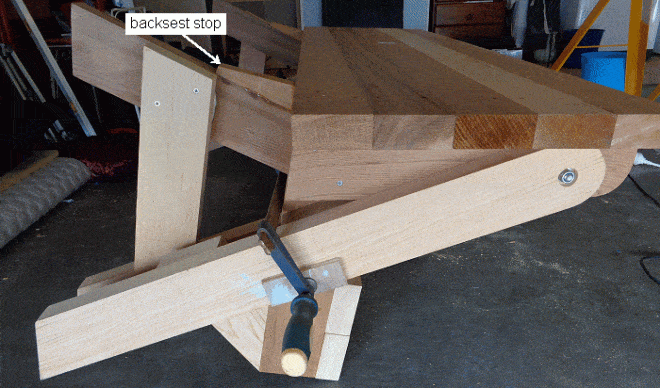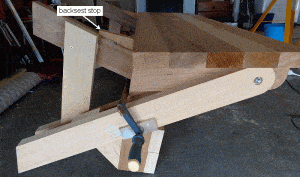 Now you can stand it up, take the clamps off, take out the cardboard packer, and open it out to picnic table mode…
But wait!!! There is nothing to stop it from spreading out too far. We need a spread stopper.