Step 1. Mark and cut the pieces
General
Skim read through all the pages before commencing the project to see exactly what's here and to get a general understanding of the content.
Read each step to the end before you do anything and compare the images with the text.
You can jump to any page via the 'Table of Contents' on the right side bar, or beneath the content if viewed on a mobile device.
Pre drill all screw holes.
Step 1. Mark and cut the pieces
Mark all the pieces onto 9 only 8ft (2240mm) lengths of 2×4 (100mm x 50mm) as shown in the drawing below. Refer to the individual pieces plan on the previous page for the dimensions of each individual piece.
Place a sticker on each marked piece. Write the piece identification number on each sticker for future reference.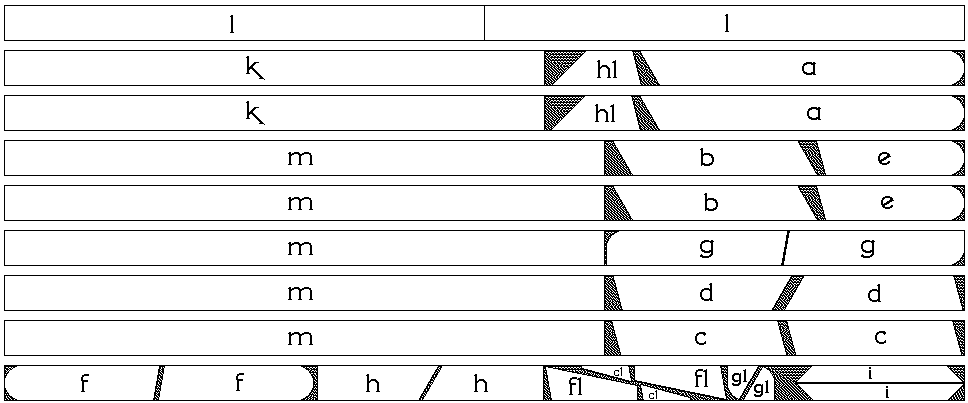 Cut the pieces out, don't bother with any round cuts at this stage – just square cuts and angle cute.
Go to the next page for angles pattern.
Note: All the wood in this project is of dressed (dimensional) 2×4 (50mm x 100mm) stock.
But the real, actual size of the wood measures 1 1/2 x 3 1/2 inches (38mm x 89mm).
In short – The actual, real size of the wood (thickness and width) used in this project is 1 1/2 x 3 1/2 inches (38mm x 88mm).