Step 1.2. continued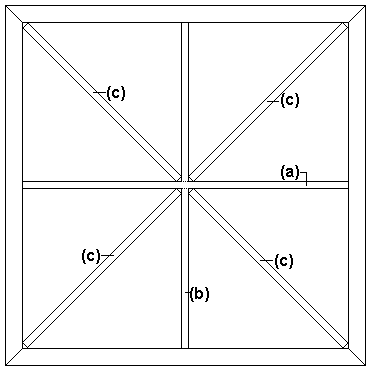 When all the cross-section and diagonal-section pieces were prepared I began to insert them.
First off, the slot in cross-section piece (a) slipped into the slot in cross-section piece (b), making a cross.
I placed the 'cross' inside the head side-frames and then I dropped the four diagonal-section pieces (c) into each quarter, running from center to corner.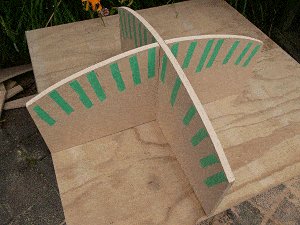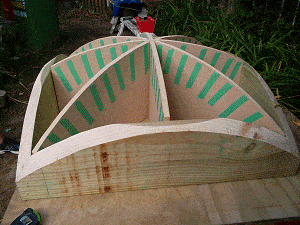 At that stage the profile of the dome became evident.
I was looking forward to applying a batch of hypertufa but first there was a form to make.
A form is a mold of sorts; something to hold in the hypertufa until such time as it cures (sets).