Step 3.1. continued
The corner infill pieces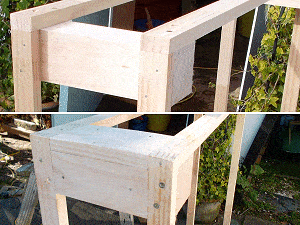 Next I cut two infill pieces for each corner (to make the corners flush), approximately 5¾" x 2½" (145mm x 62mm) and 5¾" x 3¼" (145mm x 81mm) respectively.
I fixed them in place so that all the corners were solid and flush.
Step 3.2. The aluminum angle for the sign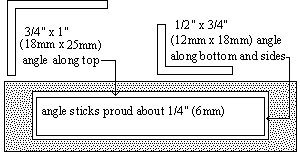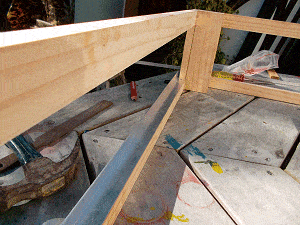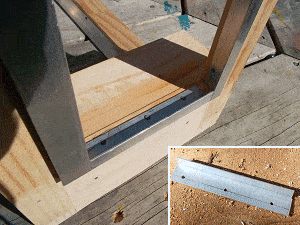 I fixed aluminum angle around the openings.I used ¾" x 1″ (18mm x 25mm) angle along the top, and ½" x ¾" (12mm x 18mm) angle along the bottom and down the sides.
I pre-drilled screw holes in the longer sides of the angle and screwed them to the sides of the openings.
I made the galvanized angle proud (stick out) from the face of the neck about ¼" (6mm).
Note: It is the narrower side of the galvanized angle that shows, the wider side is fixed to the sides of the opening.