Step 3.3. Internal perimeter pieces
I added (glued and screwed) some ¾" x 1½" (38mm x 18mm) strips of wood around the inner perimeter of the neck. There were 8 pieces in all. They fitted between the corner posts, both top and bottom.
That finished the neck structure.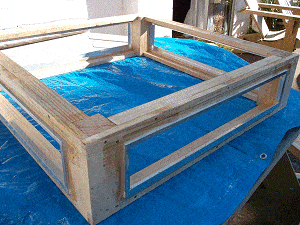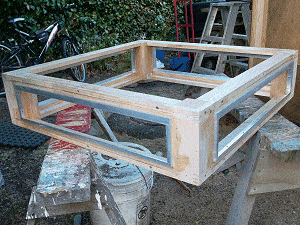 Step 3.4. Fitting the neck
I turned the telephone box head upside down and supported it on a car tire.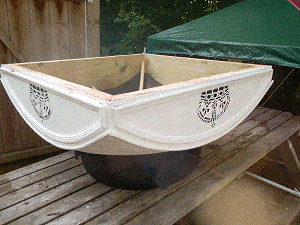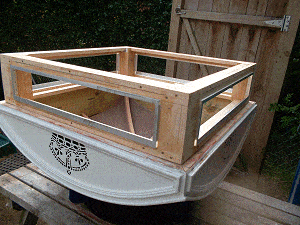 While the head was in that position (upside-down), I took out the inner support structure leaving just the ribs running across the underside of the roof. I also added some glue to the corners where the rib ends touched the sides, just for a bit of added support for the ribs.
I then sat and positioned the neck on the underside of the head and marked around it in readiness for some scotia around the bottom of the neck.