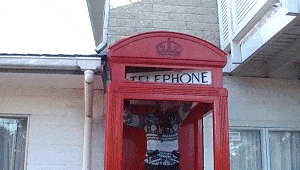 In with the telephone signs.
Angela ran a bead of clear adhesive type silicon around the edges of the aluminum housing and popped the signs into place.
They were held there with a couple of 'L' clips, pushing against the edges of the signs and fixed to the sides of the openings.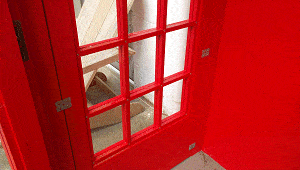 The widow units slotted into the appropriate openings and were fixed to the side studs with screws through the brackets (that had previously been fitted to the window units when they were made).
The window went in very fast.
The door took a little bit longer to hang in place.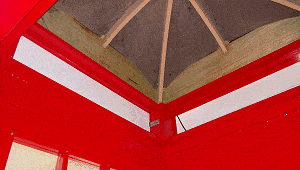 It was just hung like a typical door with three hinges – one top and bottom and one in the middle.
The photo gives a look at the underside of the roof with the ribs running across from side to side.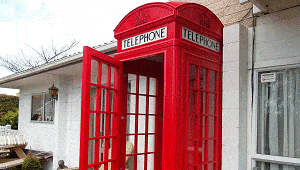 Everything seemed to go according to plan.
All in all we were pretty pleased with it, and so were the passersby, most of who didn't hesitate to come in and show their interest.
And then came Angela to put on the door handle.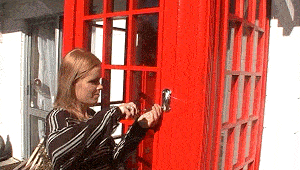 The door handle was a replica of the real thing.
Tony Inglis who owns the website http://www.unicornkiosks.com/ was kind enough to send it over from UK for free.
I guess it doesn't get any cheaper than that–thanks, Tony!