The light goes on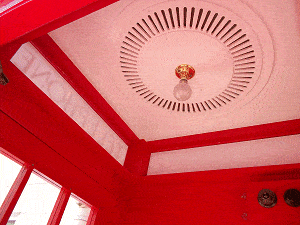 I couldn't source a brass light fitting that looked like the real thing so I made my own out of a brass table lamp socket and the back plate off a brass door handle.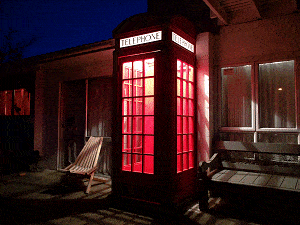 Dusk came, and one of the grandkids had the privilege of turning on the light for the first time.
A satisfying moment.
We will eventually get a working authentic looking telephone with an A and B push button coin box, but for the time being, the status quo is pretty good.
A project well worth the making.