Steps 7 to 8
Step 7. Add the table slats & seat slats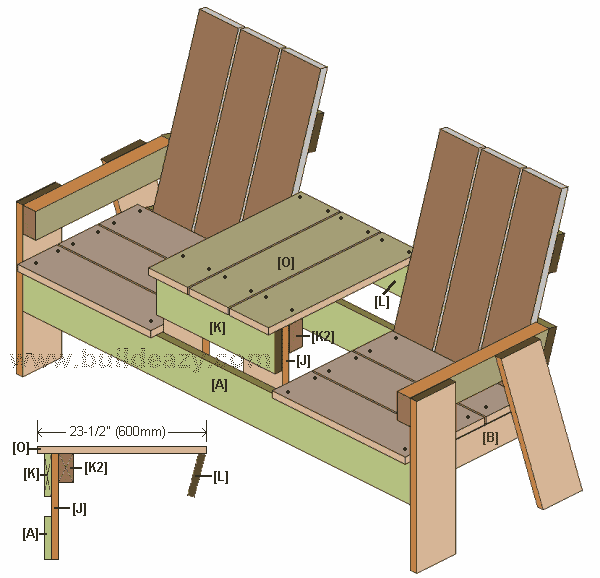 FixTo secure with nails or screws. the table slats to piece [K2] and piece [L].
Fix the seat slats to the seat-frame pieces [B]
Step 8. Add the armrest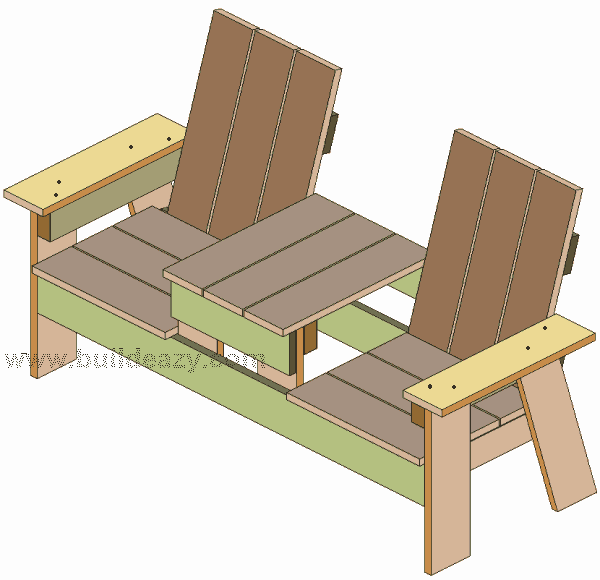 Finally, fix the armrest [F] to the armrest support [E] and the top of the front and rear legs,
as shown in the drawing.