Laying the deck boards
Step 10: The deck boards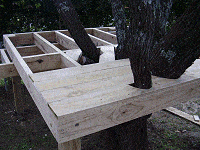 Start laying the deck boards.
Begin by nailing the first deck board flush with the front joist and then continue with the rest.
Cut around any branches.
Step 11: More deck boards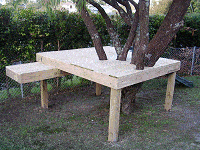 Continue laying the deck boards until finished.
Trim off any excess.
Do the same on the landing.
Attaching the slide
Step 12: Attach the slide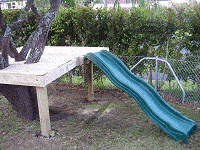 Attach the slide.
Most slides that you purchase will come with full installation instructions.
For information about slides and where to purchase them click here.