Make up the smaller side frames
Step 3. Make up the smaller side frames
Make up the smaller side frames according to the dimensionsAny of the three linear measurements, length, breadth and depth. in the plan drawing below.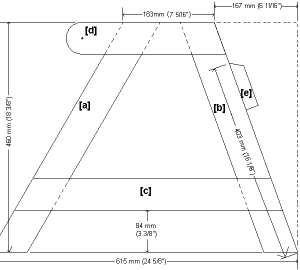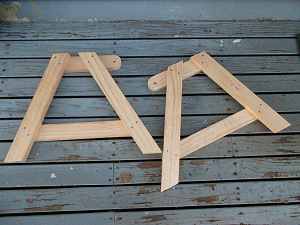 The smaller side frames comprise of pieces [a], [b], [c], [d], and [e].
Important! Make up each pair of frames so that they are a mirror image of each other. The same rule will apply for all the frame pairs throughout the project.
Use two 50 mmAbbreviation for millimeter which is a metric unit of length equal to one thousandth of a meter. 25.4 mm equals one inch. (2″) woodTimber, lumber. The hard fibrous lignified substance under the bark of trees screws at each join and pre-drill the screw holes through the top memberPiece of lumber that is part of a frame or structure..