Making the extensions
Step 16: Trial the extension runners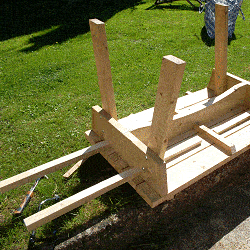 Taper the protruding end of each runner (i) (as shown in the drawing below) to ensure easy insertion into the notches in the table (the sliding runner holes).

Sand, plane, or saw the taper on each runner (i) until they slide in and out with ease.
Trial and trial again makes perfect.