Instructions – Stacking and cutting the pieces
Step 1: Stack the wood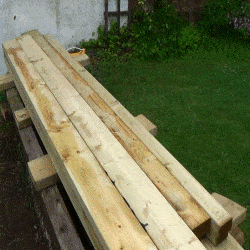 It's always a good idea to stack the wood neatly before commencing the job and to stack it in a way that will make the pieces that are first needed, – easily accessible. Having the wood neatly stacked helps prevent the wood from warping if left for any amount of time. The importance of this depends on factors such as the season (extreme heat can soon warp wood if not carefully checked) and also where the wood is stacked (in cover or outside). Wood should be stacked 150mm (6″) off the ground.
Step 2: Cut all the pieces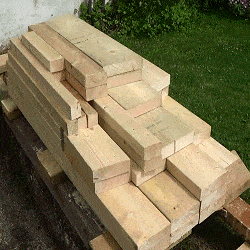 Cut all the pieces according to the cutting list on the previous page.
Pieces d,e,f,g. need to be angle cut 10° as shown below.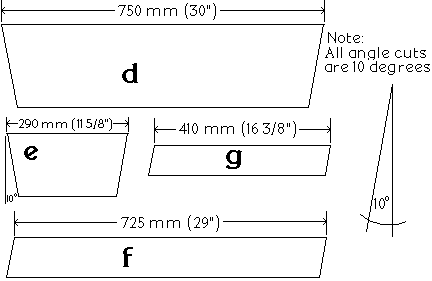 Step 3: Mark the brace curve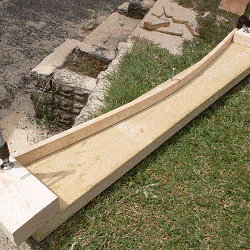 Firstly, the curve in the brace is purely decorative. You do not need it. But…
It does look good and it is easy to do – so why not do it.
Mark the curve by using a bendy stick. Clamp a couple of blocks to each end of the brace piece (see the picture). Place the bendy stick against the blocks and pull (bend) the bendy stick in at the middle. Hold it in place with a nail and then mark the curve with a pencil. The amount of bend can be as little or as much as you like.
Reader Interactions